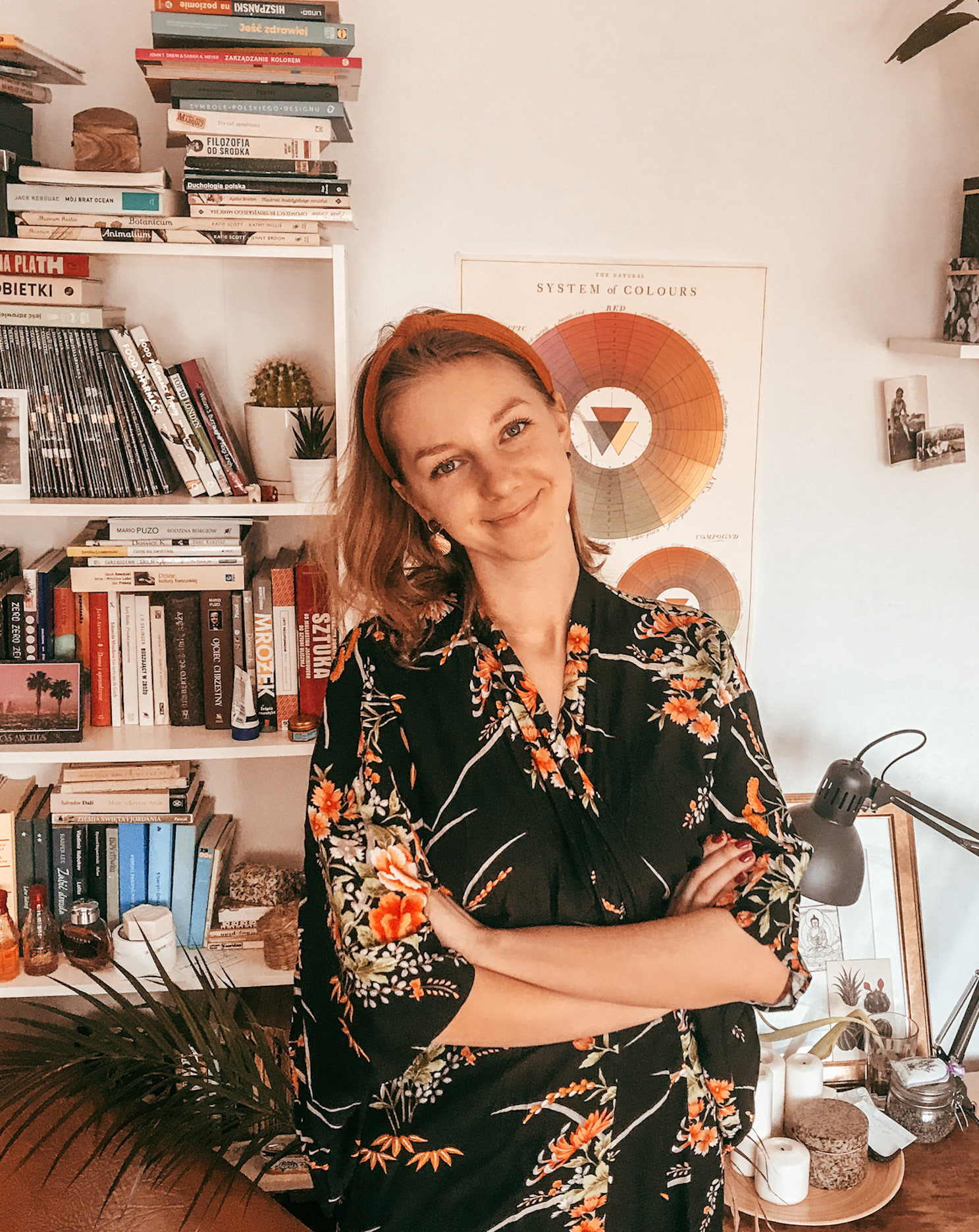 Cześć! Nazywam się Ada Skotnicka. Zajmuję się projektowaniem grafiki użytkowej i ilustracji.
Moją pasją i specjalizacją jest tworzenie nadruków na tekstylia. W 2017 roku ukończyłam studia na Politechnice Łódzkiej, na kierunku Wzornictwo ze specjalizacją
Architektura Tekstyliów broniąc tytuł magistra sztuki.
Posiadam kilkuletnie doświadczenie w pracy w branży tekstylnej i modowej. Projekty tworzę za pomocą różnych technik, malując i rysując ręcznie – co stanowi o ich unikalnym charakterze, układając kolaże, a także przy użyciu programów do obróbki graficznej. Inspiracje czerpię z natury, sztuki, szeroko rozumianej kultury, bacznie śledzę również trendy.
Razem możemy stworzyć unikalną kolekcję tekstyliów odzieżowych, tapet, grafik
dla Twojej marki!
***
Hi! I'm Ada Skotnicka. I'm a graphic designer specializing and passionate
about surface design. 
In 2017 I graduated from Lodz University of Technology  at the faculty of Design,
 obtaining a Master's degree in Art.
I have few years experience in textile and fashion industry. My projects are made with different techniques, they are handdrawn and handpainted – which makes them unique.
I'm also using collage technique or computer programmes for graphic design to create beautiful layouts.
I'm inspired by nature, art, design, culture and current trends.
Together we can create amazing collections of fabrics for fashion, wallpapers, illustrations
for your brand.